Introduction
In BMI Software, included in the F&B package, there is the possibility to manage your Kitchen floors and table. In this article we are going to analyze the most use cases and how to handle them.
Reservation
The guests booked in advance a multi-activity event in your center that includes also a booking to the restaurant. In this case, you can reserve in advance the tables together with the rest of the activities in a reservation.
Walk in
If the guests spontaneously arrive at the restaurant and they want to seat, there is also a way to assign a table to the guests in a few simple steps. You can manage all tables from the 'Tables' tab in the Point of Sales.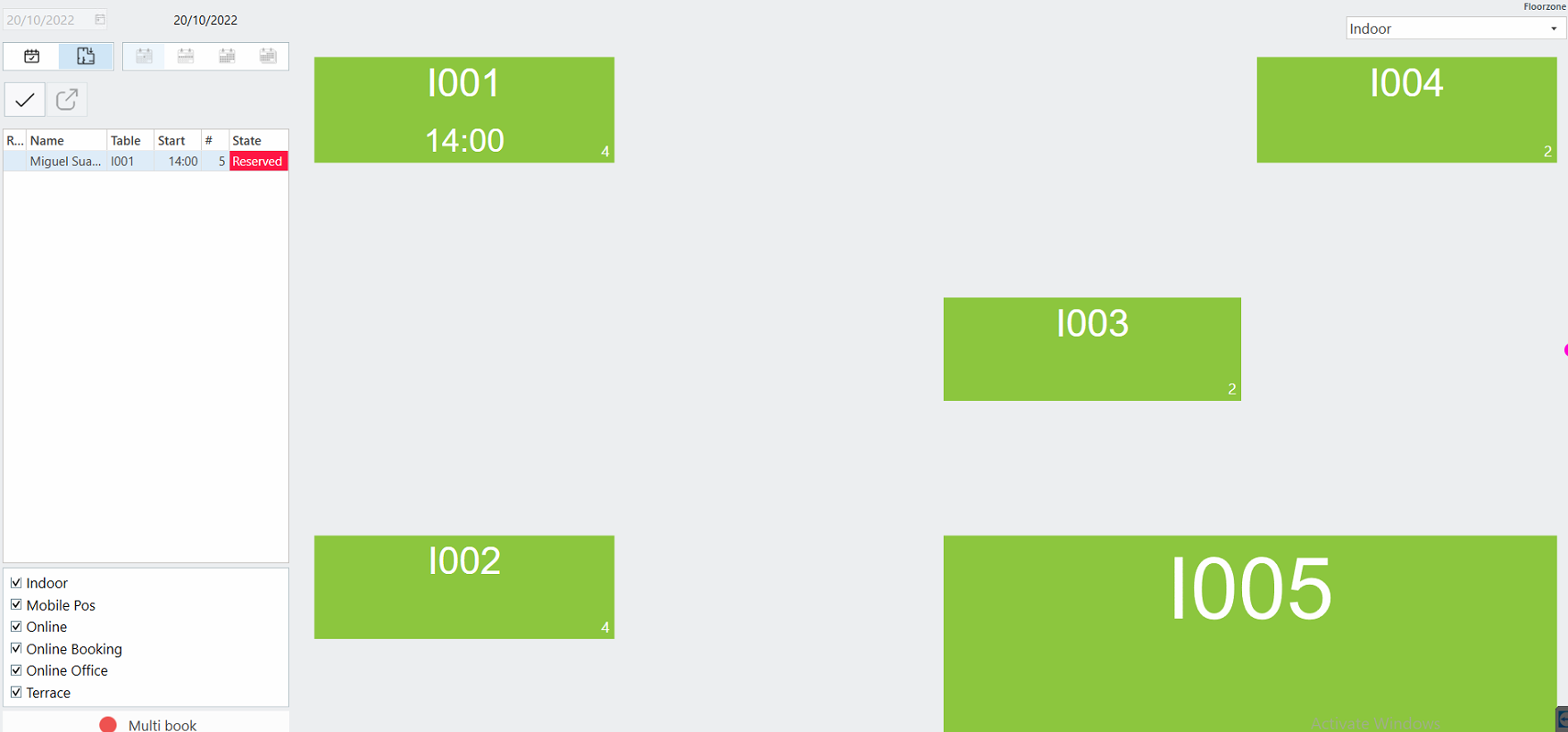 Walk-ins Pay First
It is also possible that Walk-ins arrive, order and pay immediately. In this case, you can:
book the table for the guests like you see in the previous tutorial
make the order/bill and pay without releasing any tables
Release the table on 'Tables' tab when the clients go.